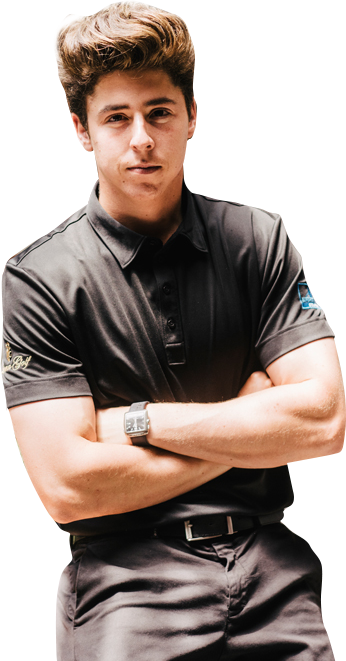 Pep Angles was born in March 27th 1993. When he was just a child started competing in Motocross, where he spend 5 years of his life and he had to quit due to injures and the constant danger that the sport implied. Was at that moment when Pep decided to try something different, something safer if you will.
He started hitting balls when he was eleven years of age. Spent two years at a par-3 course really close to his hometown Sant Andreu de Llavaneras, thirty minutes north of Barcelona. After two years playing and competing on the game known as Pitch & Putt, he decided to step forward and begin the adventure on "long" golf courses. His immediate success lead him to be selected by territorial federations and soon by the National Spanish federation. He started competing at the highest level of his age pretty soon and when he was seventeen he realized he needed something more to evolve as a golfer, he decided to extend his career to the United States.
Pep left home when he was eighteen and commenced his amazing college career (shown in detail below) where during four great years he played 85 rounds, at the University of Central Arkansas. Pep had 5 tournament wins, 6 runner-ups, 14 top-5 finishes and 27 top-10 finishes.
Pep succeeded both in Academics and golf. He majored in MIS concentrated in Business Analyst, with a GPA of 3.542. Pep graduated May 2nd of 2015 and came back to Barcelona to prepare for the last amateur summer season and the European Q-school.